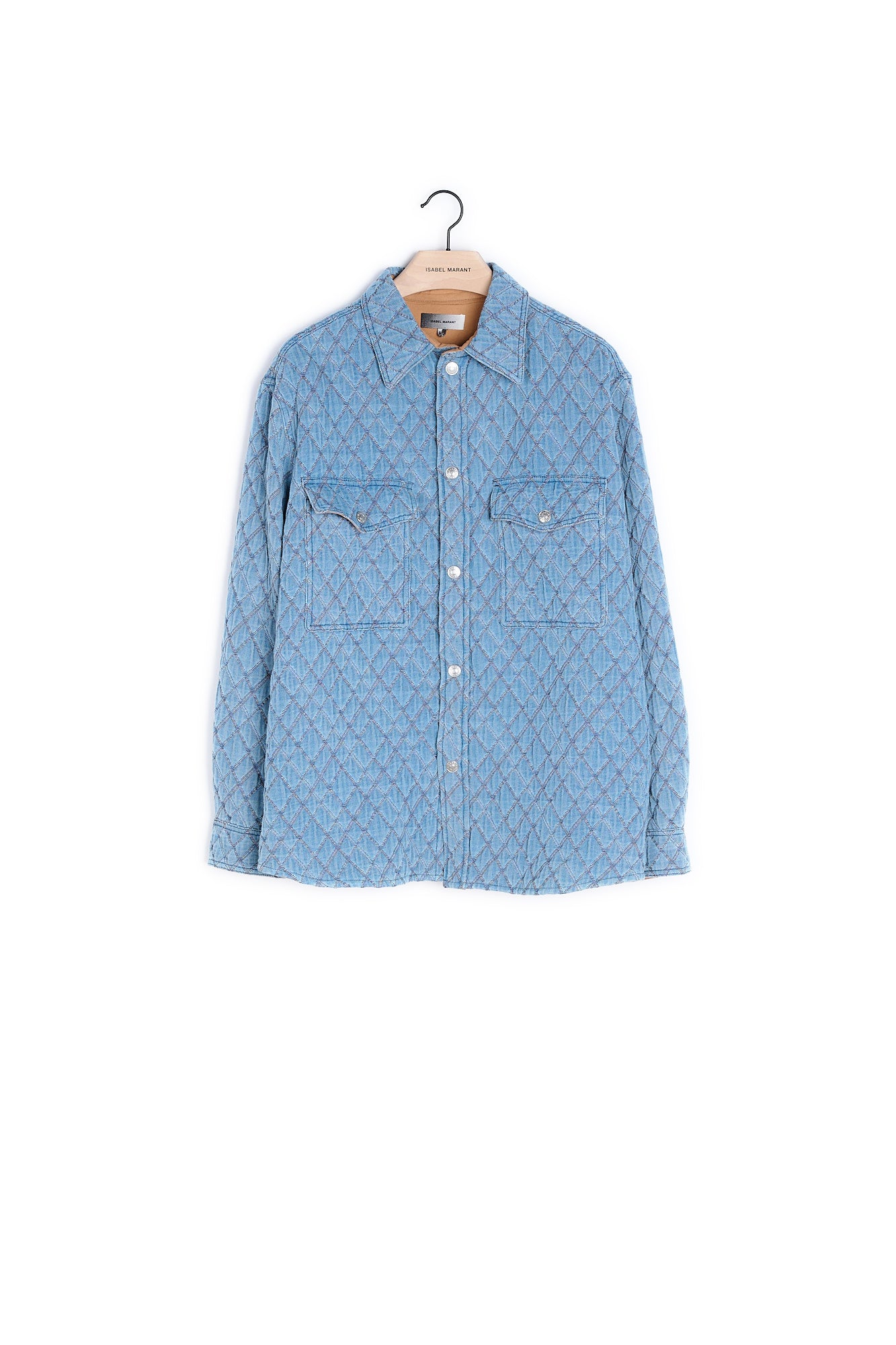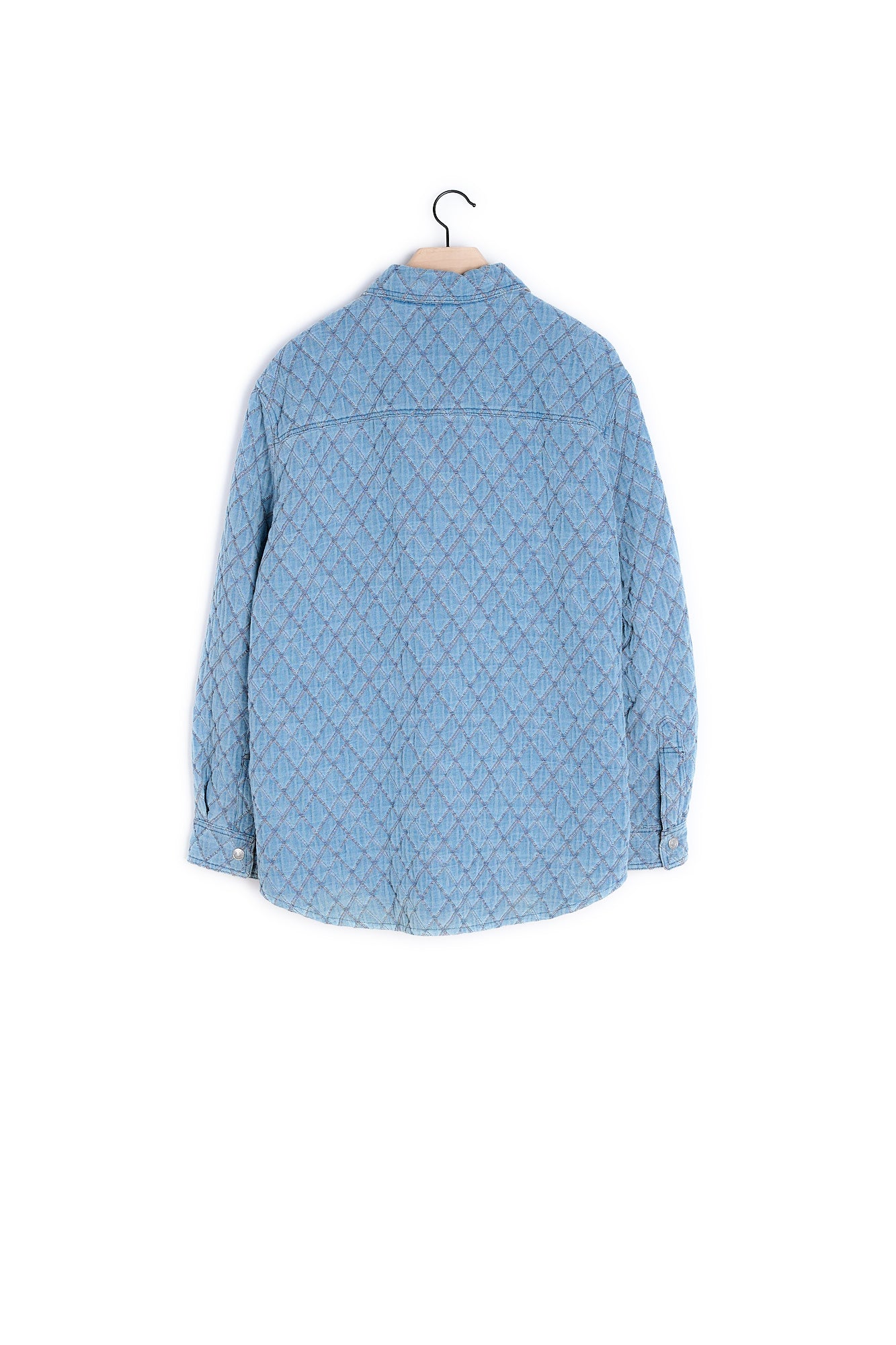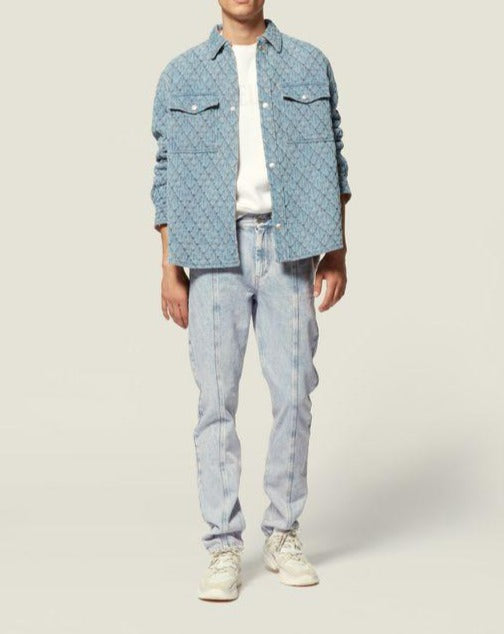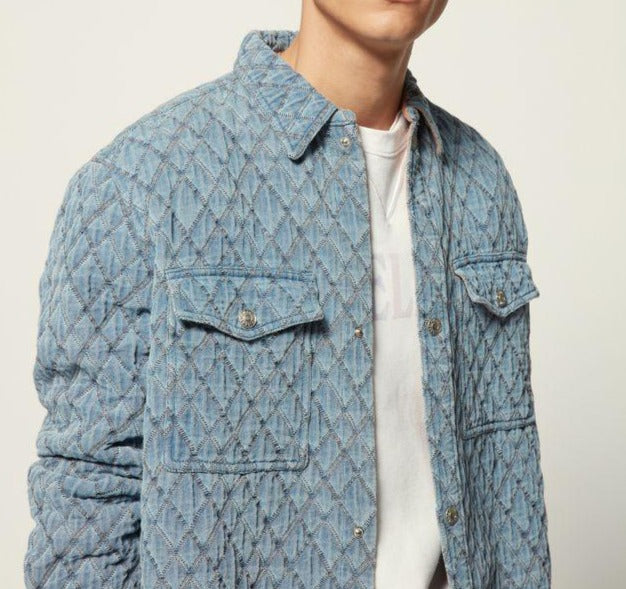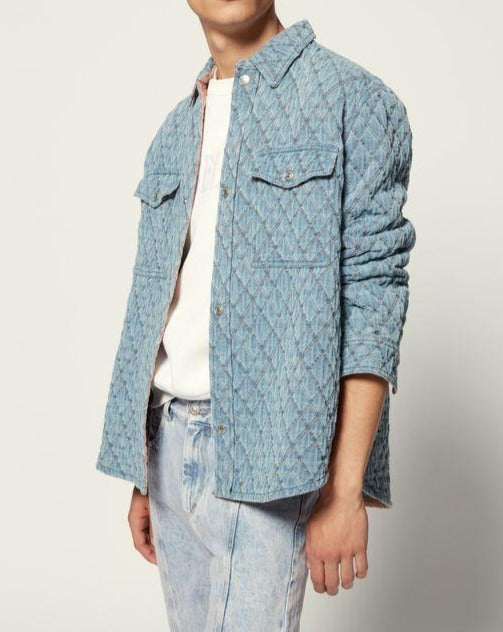 Vous aimerez aussi
Vos pièces récemment consultées
Retour
Veste Hontario
152 €
Couleur:

Light blue

Taille:

L

État:

Très bon

Item worn with only minor signs of wear.
Guide des tailles
Livraisons et retours facilités
Produits contrôlés et authentifiés
Paiements sécurisés
Pièce d'archive : pièce exclusive issue des collections Isabel Marant

Veste en denim matelassée
Col chemise
Poches boutonnées et plaquées sur la poitrine
Patte de boutonnage sur le devant

70% Coton 27% Polyester 3% Autres fibres

We only deliver in mainland France, Belgium, Germany, Netherlands, Spain and Italy.

The delivery time is 5 working days maximum.
We deliver to your home or to a pick-up point of your choice from €2.90.
Delivery costs vary depending on the country and the desired delivery method. The amount will be displayed when paying for the order.

RETURN POLICY
You have 14 days from the date of receipt of your package to return an item.
Nous livrons en France métropolitaine, en Belgique, en Espagne et en Italie.
La livraison s'effectue par Colissimo.
Le délai de livraison est de 5 jours ouvrés maximum.
Nous livrons à votre domicile ou dans le point relais de votre choix à partir de 2,90€.
Les frais de livraisons varient en fonction du pays et du mode de livraison souhaité. Le montant sera affiché lors du paiement de la commande.

MODALITÉS DE RETOUR
Vous disposez d'un délai de 14 jours à compter de la date de réception de votre colis pour retourner un article.
Guide des tailles
To identify your size (French), in this table our Online Store has converted the size indicated on the product label.
If you have already purchased an item of this brand, we advise you to order the same size as indicated on the label of the latter.
For more information, please visit our Customer Service Area.
Bottom
| Label Size: Designer | CN | EN | IT | JP | KR | RU | WAIST |
| --- | --- | --- | --- | --- | --- | --- | --- |
| - | 160/66 A | 38 | 42 | XXS | 90 | 44 | 26 |
| 0 | 165/72 A | 40 | 44 | XS | 90 | 46 | 28 |
| 1 | 170/76 A | 42 | 46 | S | 95 | 48 | 30 |
| 2 | 175/78 A | 44 | 48 | M | 100 | 50 | 32 |
| 3 | 175/82 A | 46 | 50 | L | 100 | 52 | 34 |
| 4 | 180/86 A | 48 | 52 | XL | 105 | 54 | 36 |
| 5 | 185/90 A | 50 | 54 | XXL | 110 | 56 | 38 |
| - | 185/94 B | 52 | 56 | XXXL | 115 | 58 | 40 |
| - | 185/98 B | 54 | 58 | 4XL | 120 | 60 | 42 |
| - | 190/102 B | 56 | 60 | 5XL | 125 | 62 | 44 |
| - | 190/106 B | 58 | 62 | 6XL | 130 | 64 | 46 |
Apparel
| Label Size: Designer | CN | EN | IT | JP | KR | RU | FOLLOW |
| --- | --- | --- | --- | --- | --- | --- | --- |
| - | 165/76 A | 38 | 42 | XXXS | 90 | 44 | 32 |
| - | 165/80A | 40 | 44 | XXS | 90 | 46 | 34 |
| 0 | 170/84A | 42 | 46 | XS | 95 | 48 | 36 |
| 1 | 175/88A | 44 | 48 | S | 100 | 50 | 38 |
| 2 | 180/92A | 46 | 50 | M | 100 | 52 | 40 |
| 3 | 180/96B | 48 | 52 | L | 105 | 54 | 42 |
| 4 | 185/96B | 50 | 54 | XL | 110 | 56 | 44 |
| 5 | 185/100B | 52 | 56 | XXXL | 115 | 58 | 46 |
| - | 185/108B | 54 | 58 | XXXL | 120 | 60 | 48 |
| - | 190/112B | 56 | 60 | 4XL | 125 | 62 | 50 |
| - | 195/116B | 58 | 62 | 4XL | 130 | 64 | 52 |